Antenatal Care
Antenatal care is the healthcare and support you have while you're pregnant.

Arthroscopy
Arthroscopy is a surgical procedure use to diagnose,problems inside a joint.

Cancer Screening
Checking for cancer in people who have no symptoms.

Family Planning
Offering different family planning services.

High Risk Pregnancy
A high-risk pregnancy is one that threatens the health or life of the mother or her fetus.

Infertility Management
Offering different Infertility Management services.

Joint Replacement
Offering different Joint Replacement services.

Laparoscopic Surgery
Laparoscopic surgery, also called minimally invasive surgery (MIS)
Services we offer
Health Care Services
We strive to provide women of all ages with caring, up-to-date gynecological and family planning services.
about Santosh Hospital
What You Need To Know About Hospital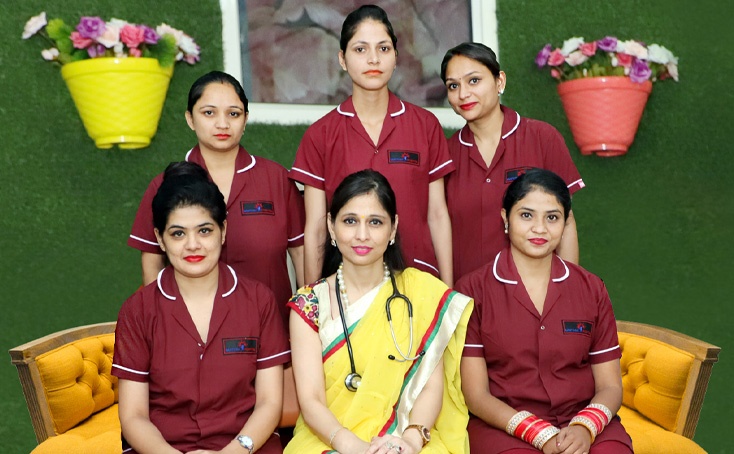 Because We See People, Not Just Patients
We offer confidential, non-judgmental sexual and reproductive health care with people of any gender, age & nationality.
You have top employees from the start to the finish. So amazed at the level of courteously and professionalism.
Great hospital. Staff as well as Doctor is very kind and generous.
We are very grateful to Santosh Hospital & Dr. Monica juneja for such a great services. Staff was very good,cooperative& polite.
Excellent doctors and very humble staff. With them things seemed very easy and in control.
unexpected pregnancy
I Am Pregnant, What Now?
1
Take a pregnancy test.
To get the most accurate result, we recommend you wait at least a week after you've missed your period to take the test.
2
Confide in those you trust.
Many women have lots of different feelings when they find out they are pregnant. Often it helps to talk about it with someone else.